Who We Are
The National Diaper Bank Network (NDBN) provides basic necessities required to build the strong foundations all children, families, and individuals need to thrive and reach their full potential. We work in partnership with our Network of diaper banks, allied programs, donors, sponsors, and elected officials to end diaper need and period poverty in the United States.
---
We Believe
in facts from the head, and truth from the heart;
that little actions get bigger, when you put them together;
that need deserves a closer look; and,
that real change begins with real talk.
---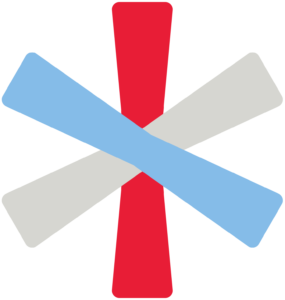 In March 2019, NDBN unveiled a new look and new voice that reflects the evolution of our organization. It centers around the common asterisk.
In the English language the asterisk is used to bring attention to a footnote of omitted matter. The footnote is often written in small print-unseen, ignored, and unnoticed. We are flipping the usage of the asterisk and embracing a new interpretation.
National Diaper Bank Network brings attention to the small things that matter…the facts and the needs that are being overlooked…the basic necessities that are unmet. We invite you to use your voice and become a part of our movement.